We have had a heck of a couple of weeks here. First we had Queen Elizabeth II's visit, which I wrote about yesterday, and then the Obama's popped in to say hello. Or Barry O'bama and his wife Michelle, as the President has been renamed. :) They were here for less than 24 hours but they sure packed a lot in. I was anxious to see what the First Lady would be wearing (shocker!), and I have to say I wasn't overly impressed. She wore two outfits for her visit and neither of them wow-ed me. I know she's the most fashionable First Lady since Jackie, but I find her choices very hit-or-miss. This Tom Ford gown from her visit to London, however - perfection.
Anyways, Dublin - and Ireland as a whole - had a great time preparing for this Presidential visit:
I couldn't help but laugh when I passed the Paddy Power on our street, which looked just like this one!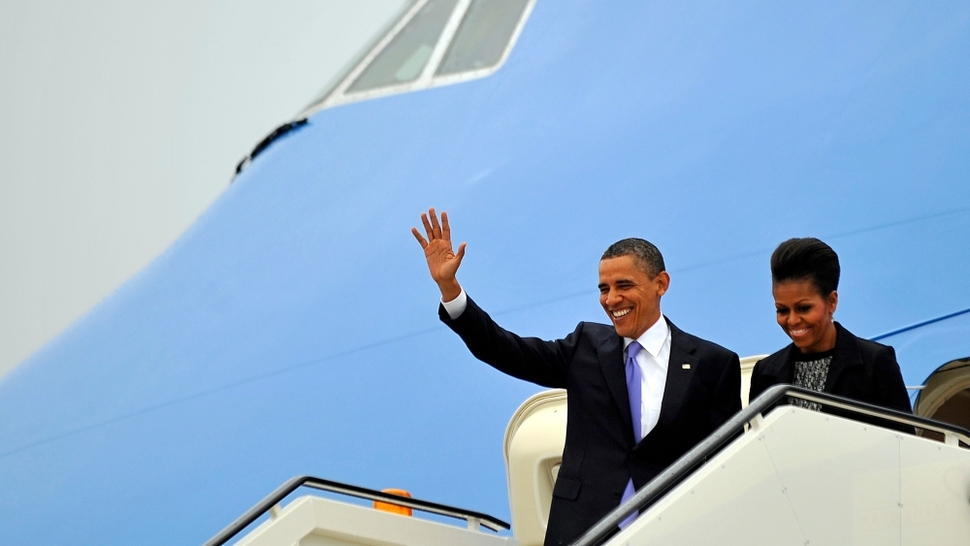 From there, the Obamas were whisked away to meet our Presidential couple.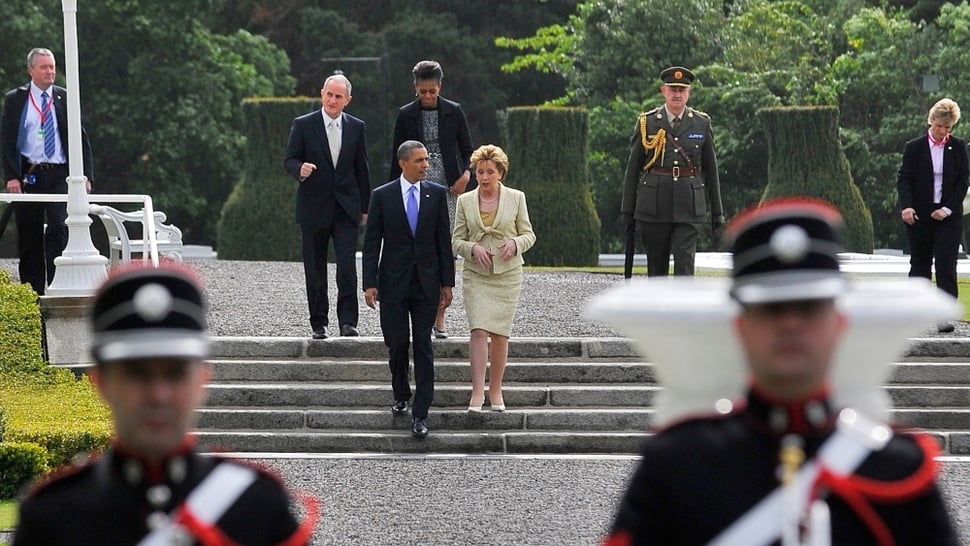 Meeting and chatting with President McAleese and her husband Martin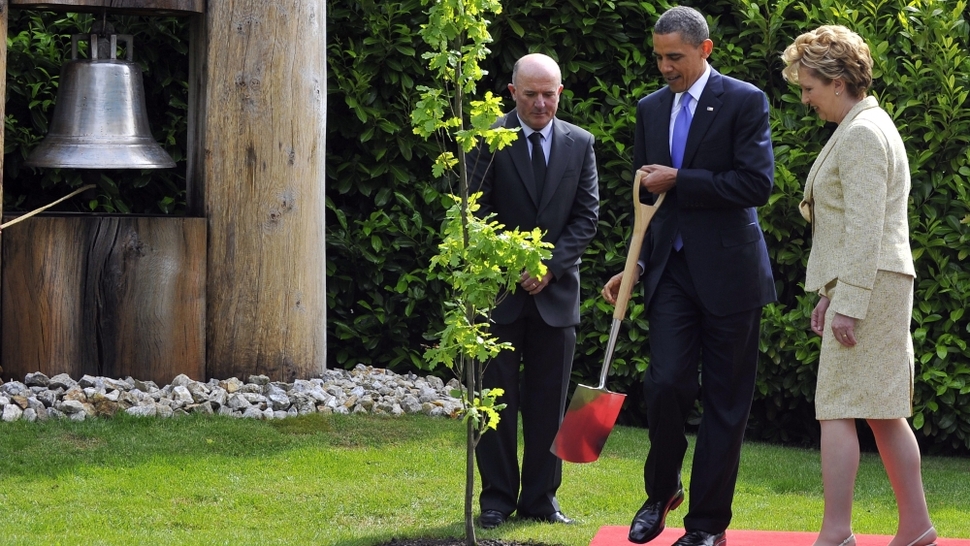 Then it was off to meet Enda Kenny:
Having a couple of words with our
Taoiseach (Prime Minister...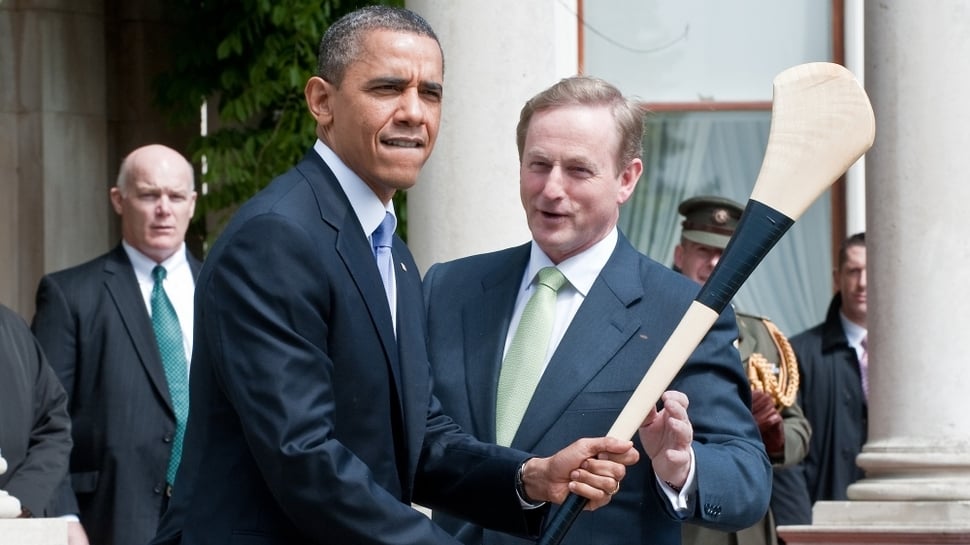 ...who then taught him how to use a hurley, which Obama joked could come in handy in Congress sometimes...
Then the Obama's hopped over to our 'hood to have Lunch with the American Ambassador at the Embassy, where as they left, "The Beast" embarrassingly got stuck. It left a huge scratch on the pavement, too!
From there, it was off to his ancestral home, Moneygall, where people couldn't have been more excited:
Meeting some seriously excited people in Moneygall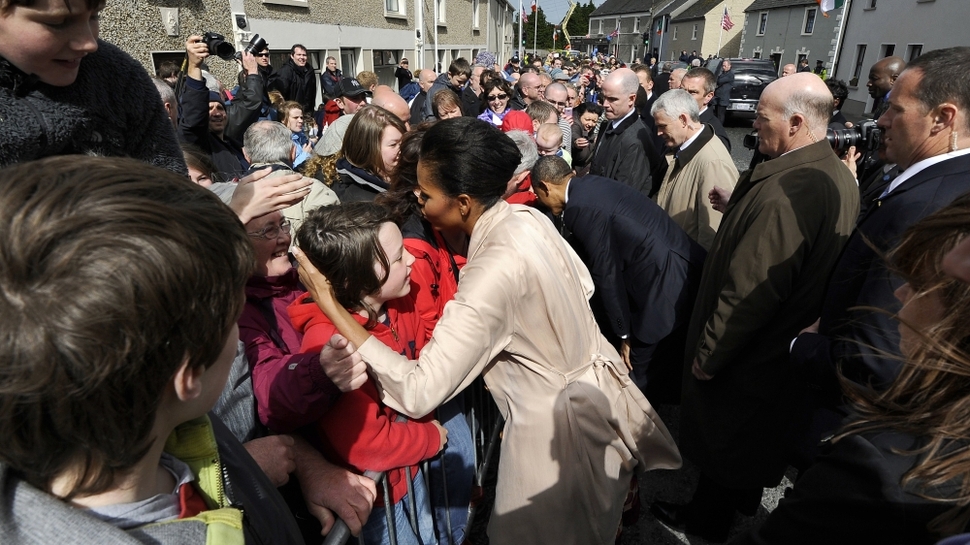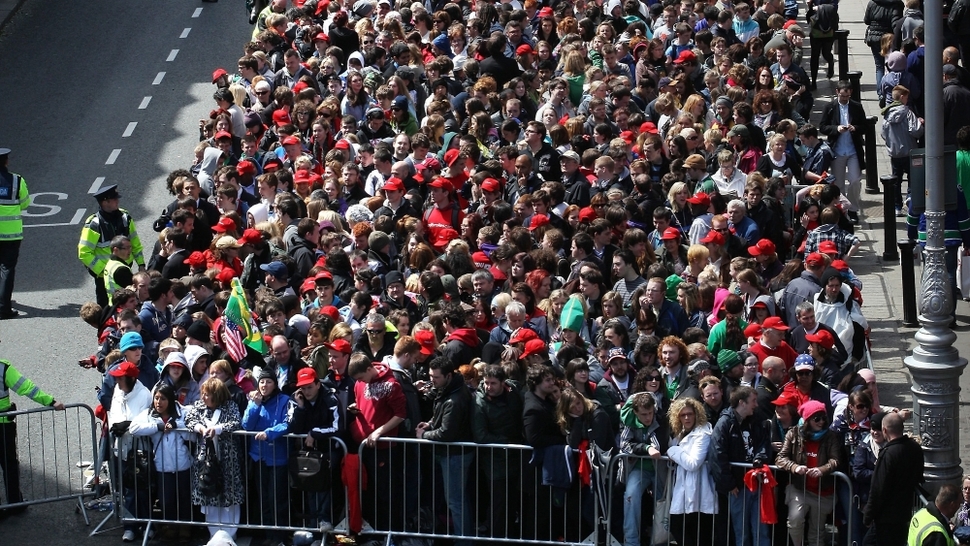 And the President enjoyed a nice cold Guinness (the First Lady, I'd imagine, not so much)
Then it was back to Dublin where celebrations were in full swing and the President was greeted by - they say - 100,000 people in the streets around College Green. The first two shots were taken by my husband on his phone - he was stuck up by Christchurch and couldn't get any closer, despite being there a good 5 hours before the speech even started!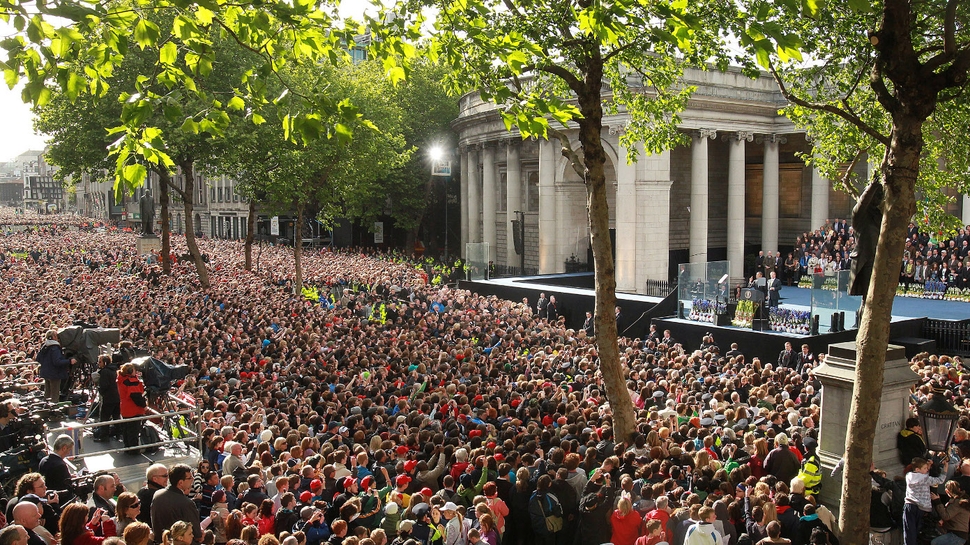 (Side note: not really loving Michelle's outfit here. The dress might be cute but trench just looked too sloppy over it.)
He and our own

Taoiseach

gave rousing speeches (here's the video in case you're interested):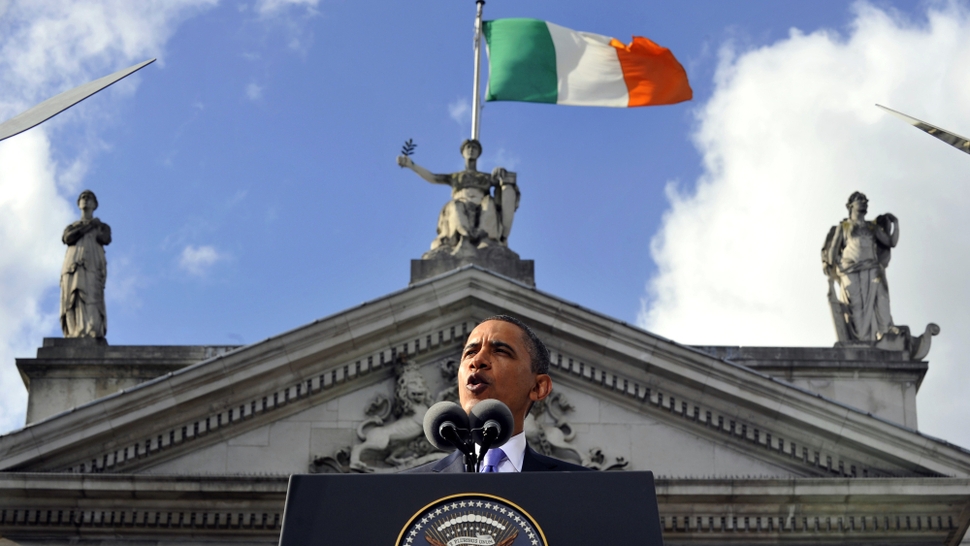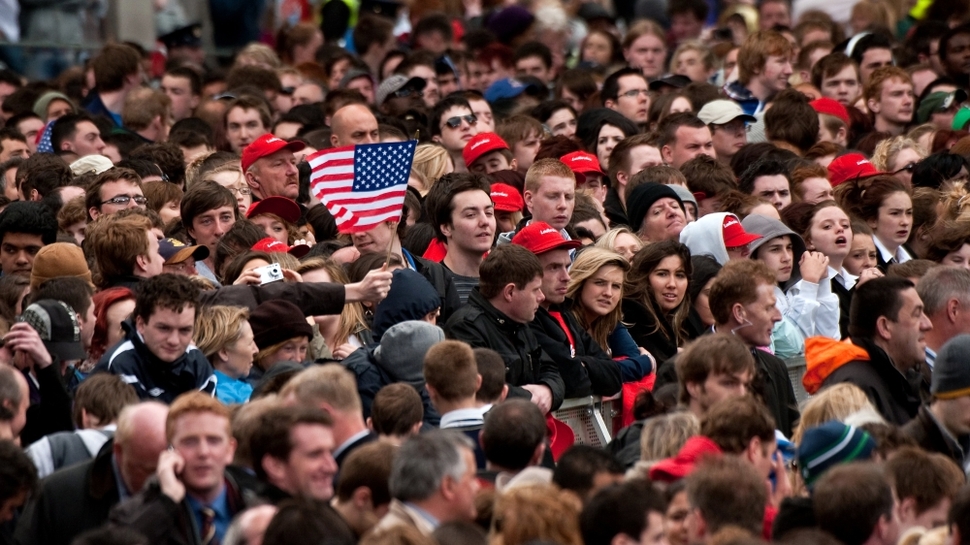 After his speech he spent a good half an hour greeting fans and supporters in the crowd:
That secret service agent on the left does not look happy...lol!
And then they were off...
Whether you love him or hate him, it was an exciting day to be in Dublin and I think his visit gave our country just the boost it needed.