Good morning friends!
I need your advice.
In a week and a half I have a big birthday - one I cannot believe is almost here (wasn't I just 21?!). I don't know whether it's the new year, the big birthday or just plain boredom but I'm craving a change of look. This happens all the time - I get my hair to how I "really really wanted it" to be and then I get bored.
Tomorrow I am getting my hair cut. For reference's sake, here is my hair now:
Well, this is it without any styling whatsoever...but it's long, mostly all the same length. BORING.
Here's the kind of side-swept fringe/bangs I'm thinking of getting:
But I'm don't think I'm going that short in the length - it's high maintenance and I have a 1 year old. I need to be able to do a quick and easy ponytail. However, I think Nicole Richie looks her best with this style - glowing and beautiful!
I've done the side-swept hair style before - I tend to go full circle with my hair - long all-one-length and then back to the side swept fringe/bangs with some long layers for volume. Just look at the circle in action:
September 2003 - back in my 'nearly-blonde' days
Dec 2005
Jan 2007
July 2007
Autumn 2007, with my good friend M who was a month away from having her first baby! Didn't she look great?!
Heavier fringe/bangs - July 2008
And then I did this...
November 2008
Don't get me wrong, I loved that at the time. But it's an awful lot of work to maintain, I couldn't even get it in a pony tail when it was that length.

I have tried a heavier straight across the forehead type of fringe back in about 2003 - my face was fuller at the time so I think it wasn't the best decision! I'll never forget my husband (then boyfriend's) face when I arrived at Ft. Benning for a visit with my new haircut (which I was so proud of!). It's amazing he still proposed! ;)
Yikes. Sorry, R - I didn't have one without you in it.
I arrived home for Christmas to discover that my sister had also gotten the same haircut - we didn't know, of course. Suits her much better than it did me, but it didn't stop us looking like twinkies. Not my best hair decision, in retrospect!
One hairstyle I tried and loved was this:
February 2009
Excuse the pose.
I had slightly-grown-out short hair (3 photos above). We were going to a formal event and my stylist did pin-curls. I wish I could have hair like that all the time - curls are so much fun! I know, I know...the grass is always greener. I even asked her if I could do a body/wave or perm to get that look and she said I definitely didn't want to go there. :( Julie, if you're reading this, didn't you get a body-wave freshman year of college or did I dream that? I remember it looked great!
Anyways, back to the present. So I'm going full circle again with the long/layered hair with side-swept fringe/bangs. Here are some more pictures for thought: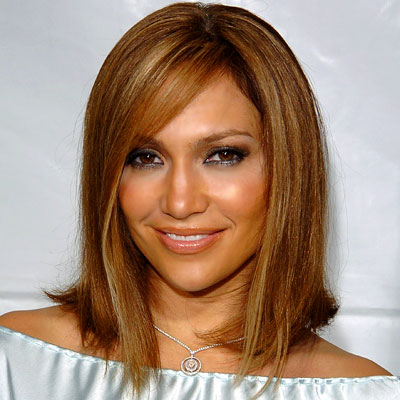 So what I really want is for you to tell me honestly if I should do this? What style do you like? What should I NOT do? Should I go short again and just suck it up with the time involved in styling it or should I keep it long? Please be honest!
I realise this is a totally superficial post :) but I would very much appreciate the advice!! If it's not a disaster :) I'll post a pic of the finished product tomorrow!